And That's a Wrap - I'm 100% in my Business.
So here we are, it's been a week of me spending the majority of my day as a self-published author. And man am I glad I did all that I did to prepare. I talked in my last post the main steps I took as I worked up to my last day on my day gig; this post I want to talk about the less tangible things I did to prepare as I think they helped keep the emotional part of the transition down to manageable levels.
First up - I had to get my mind right. I was getting ready to quit a full time, decently paying job with benefits, a retirement plan and all that jazz. Add in there that I'm a 53 year old Black woman in a country that does not value age, being Black and of the female gender...my decision to jump ship into the uncertainty of building a business as a self-published author, sounds out and out crazy. People were going to talk. In order to stop the well-intentioned but negative comments from destroying my confidence and momentum, I needed to shore up why I was doing what I was doing. Que the Zen music...
(Video by Dmitri Posudin from Pexels)
I started utilizing guided meditations and affirmations I found on YouTube specifically for entrepreneurs, and those designed to ease anxiety while building self-confidence. I can't quantitatively tell you they made a difference, but I notice that I wasn't and haven't been feeling anxious since making the move. I have also been confidently sharing my decision with anyone who has asked. I've gotten very little in terms of negative responses, instead I get some variation of, "You're braver than I am." I'll take it.
Meditations I recommend:
Of course, because I am, after all, a writer I added journaling to the mix. I tend to turn to the written word to help me process things, so journaling helped me get my ideas, fears, and such out of my head and down onto paper. I plotted out my ideal daily routine (that I actually follow), business systems, simple budgets, worst case scenarios and what I'd do to overcome them, etc. Having done all that on paper meant I could more clearly, confidently, respond to any questions that came up. So far, my mom's the only person I've had to give those types of answers to and it felt good to hear her say, "it sounds as if you've covered all the bases. I'm proud of you."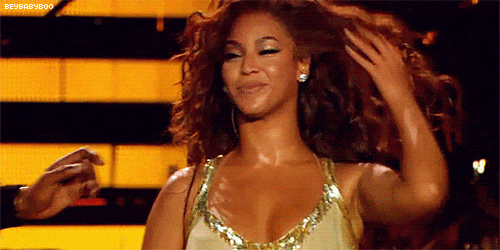 You basically couldn't tell me shizz after that endorsement ;-).
So yeah, here's where we are. It's been a full week. I'm happy. I sleep better at night than I have in the past 27 years! I'm getting writing done and am on target to have a new book ready to release in July. There have already been challenges - one of which had me casually contemplating going back to my job (if they'd have me) but, based on my own words, I'm in this 100%. I'm not going to bail just yet.
I'll end it here for today. If you'd like a visual version of this post, be sure to check out my YouTube channel: Nowata Press Publishing & Consulting, LLC
And if you have any questions or suggestions you'd like to share with anyone reading this who may be contemplating a Leap of Faith of their own, please leave them in the comments. Also, feel free to share this post - the more eyes the merrier as far as this writer is concerned.
Hoping all is nice in your world, until next time - Sending love & inspiration,
Dana